Simple to Use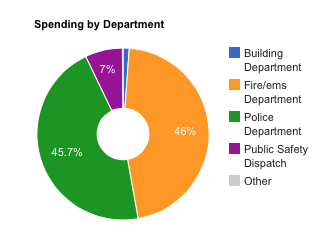 OpenCheck is designed for real people.
No finance degree is required to use this Open Government solution.
Search by organizational categories
Drill down by department
Customizable date ranges
Export to multiple open data formats
Responsive and intelligent pie charts
Filter by Vendor
Filter by Payment Description
Select Fiscal Year
Vendor details
Vendor payment history
Easy to Administer
OpenCheck is a hands-off solution for your organization that integrates with your financial system. It just works.
Our automated routines extract data from your financial system on a weekly basis
Your data is secure: extracted data is limited to the data that can be viewed on the OpenCheck interface
Cloud-hosted and highly available
Integrates seamlessly with your website
Integrates simply and securely with your organization's financial system to provide an intuitive portal for public inquiries
Open
When financial data is easily accessible, we all benefit. Our Open Checkbook solution is a portal for open data.
Data export to multiple open formats
The OpenCheck API makes it easy to develop customized analytical user interfaces
---
OpenCheck is a flexible solution that can be implemented on your website, tailored to the needs of your organization. Be sure to contact us with any questions or to request a quote.